Len Peralta's Geek A Week trading card series features a Chell with a red headed twist. The awesome and talented Felicia Day all "Chelled up" with orange jump suit and portal gun in hand.
Below is a picture of Felicia's trading card, but to find out more about Len Peralta's Geek A Week card series and podcast be sure to check out geekaweek.net.
To learn more about Felicia Day, check out her website as well as her hit web series, "The Guild" and "Dragon Age Redemption" from Bioware.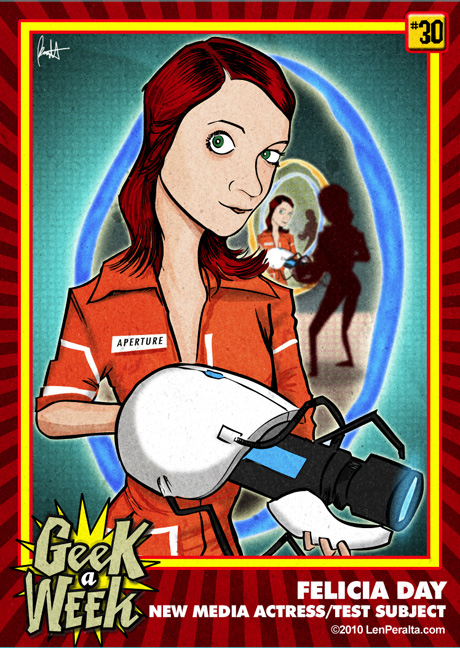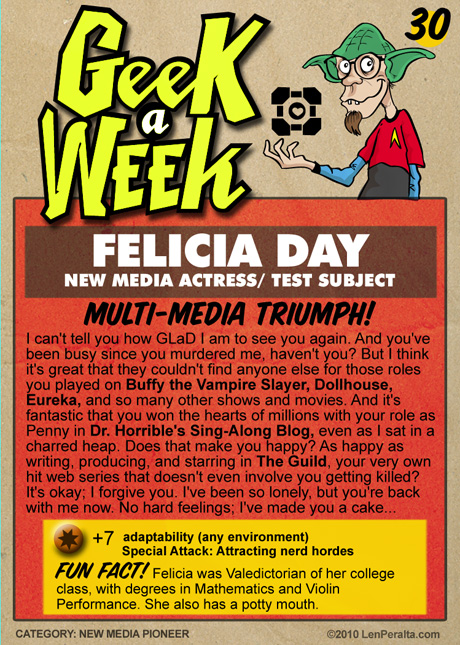 Post by: Chris Pope – Social Media Web Publicist for Ellen McLain – http://socialstarsweb.com